Welcome to the Crystal-lite meeting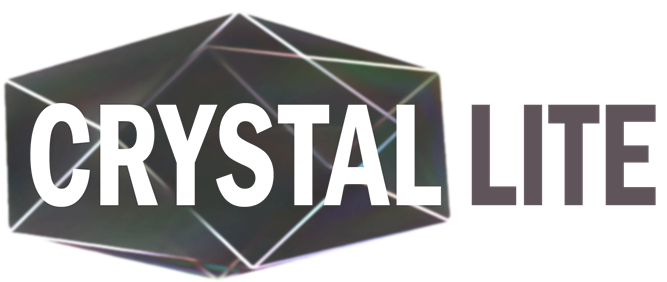 Bring your amazing work and stay for the coffee! 19th-20th May 2022 Melbourne CBD we'll be holding our first Early-Career researcher's meeting, Crystal-lite! We are planning a hybrid meeting and are very much looking forward to gathering and hearing about your research.
All are welcome to attend - registration below.
The meeting is free to members of SCANZ. If you aren't a member yet (why not!) – then head to https://scanz.iucr.org/ to apply now!
Registration
Poster abstracts and registration open until 13th May through this form https://forms.gle/RsUnEYNzm6GgrSdC9.
The meeting will be held at the Bio21 Auditorium, which is at 30 Flemington Road , easily accessible by public transport.
The full and final program is available via this link: https://universityofadelaide.box.com/s/79orkrcdwi8vz02zf62tlgezg3g0rcjv
Invited speakers
We have two Mid-Career researchers as our invited speakers - they are:
| | |
| --- | --- |
| Dr Carol Hua | Dr Rhys Grinter |
| | |
| Title: Supramolecular Chiral Sensors: Beautiful Crystals, NMR and Fluorescence. | Title: Living on thin air: The structural basis for atmospheric hydrogen scavenging by a soil bacterium. |
Travelling from New Zealand or West Australia?
We have a small pot of funds to help our farthest flung members attend the meeting in person – contact events@scanz.org by the 27th April if you would like to access these funds
Accessibility needs
Do you have any accessibility needs to allow you to attend in person, do drop us a line if so events@scanz.org
Our meeting will be following the IUCr's code of conduct for meetings https://www.iucr.org/iucr/principles-and-policies/code-of-conduct
Sarah Piper, Monash University
Shadi Maghool, University of Melbourne
Pramod Subedi, University of Melbourne
Chathura Suraweera, Monash University
Rosemary Young, Monash University
Emily Furlong, Victor Chang Institute
Tess Malcolm, University of Melbourne
Lauren Macreadie, University of Sydney
Michelle Miller, WEHI
Helen Maynard-Casely, ANSTO
Any questions about the meeting? Get in touch with events@scanz.org
Thanks to our sponsors
| | |
| --- | --- |
| Bio21 - for providing our venue | |